Turn any room into tranquility
Bring a summer vibe to any space all year round!
Ideal Lighting For Warm, Rustic Social Content
360 Rotation, Light Up An Entire Room
Dead batteries slow you down.
Our 15W MagSafe Powerbank charges fast and easy with just a tap. Its built-in MagSafe technology and 15W output ensure that your device charges quickly. Plus, it's portable and lightweight.
Stay powered up on the go — get yours now.
Lightweight, Slim and Portable

Eliminate Messy & Tangled cords

Easily Keep in Your Bag or Pocket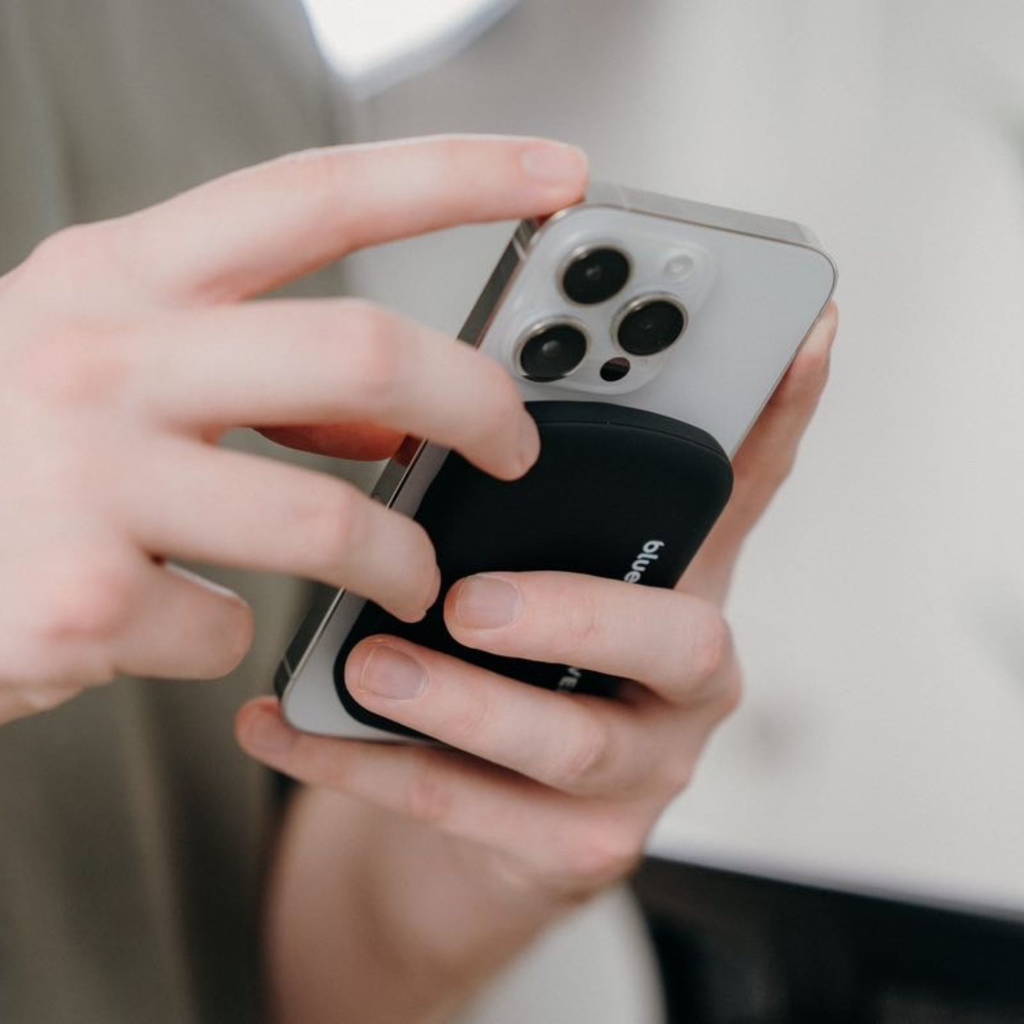 Slippery powerbanks are a pain to hold onto and easy to drop. This can cause inconvenience and frustration, especially if your powerbank breaks or damages your device.
Our 15W MagSafe Powerbank is super grippy and easy to hold onto, thanks to its extremly grippy magenets and ergonomic design. Say goodbye to fumbling and dropping your powerbank.
The Time of Bulky Powerbanks Are Gone
12mm thin — you won't even notice a difference. You can still hold your phone and keep it tucked away in your pocket or bag.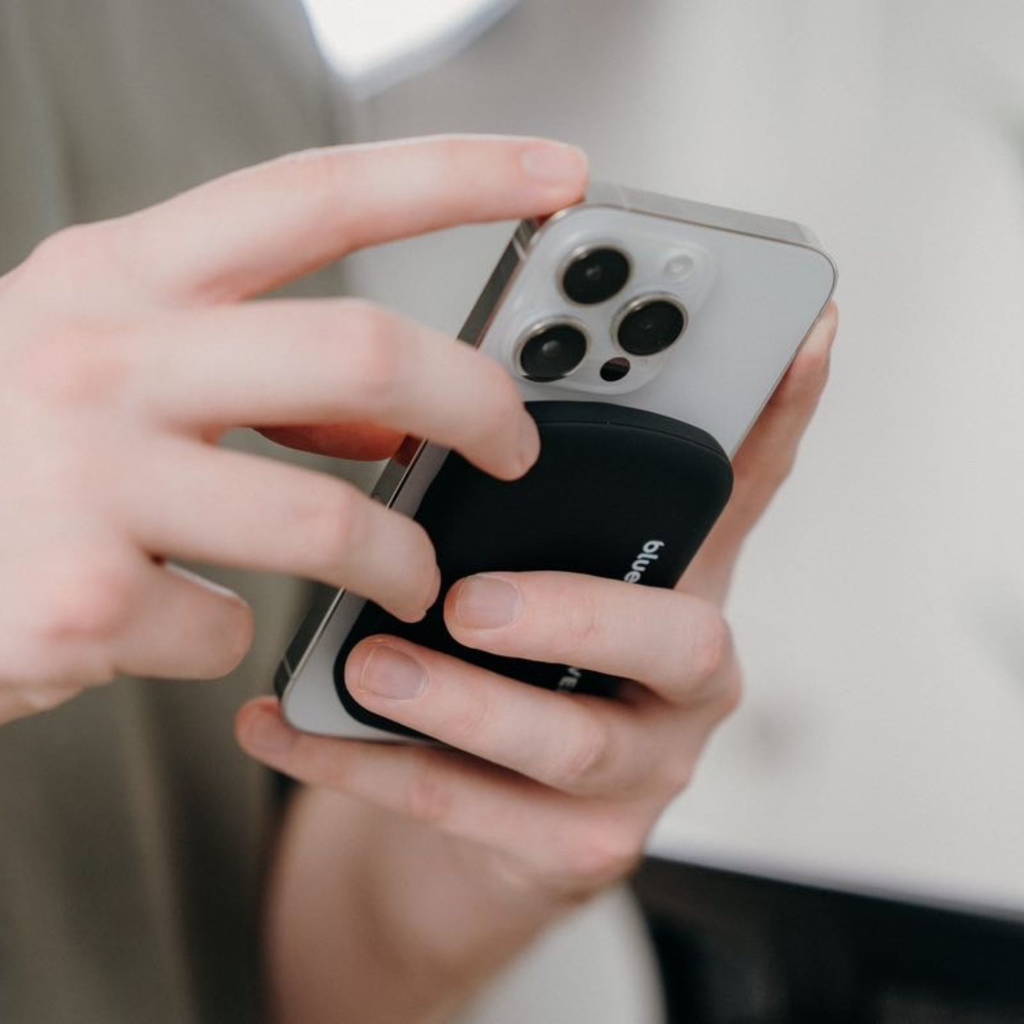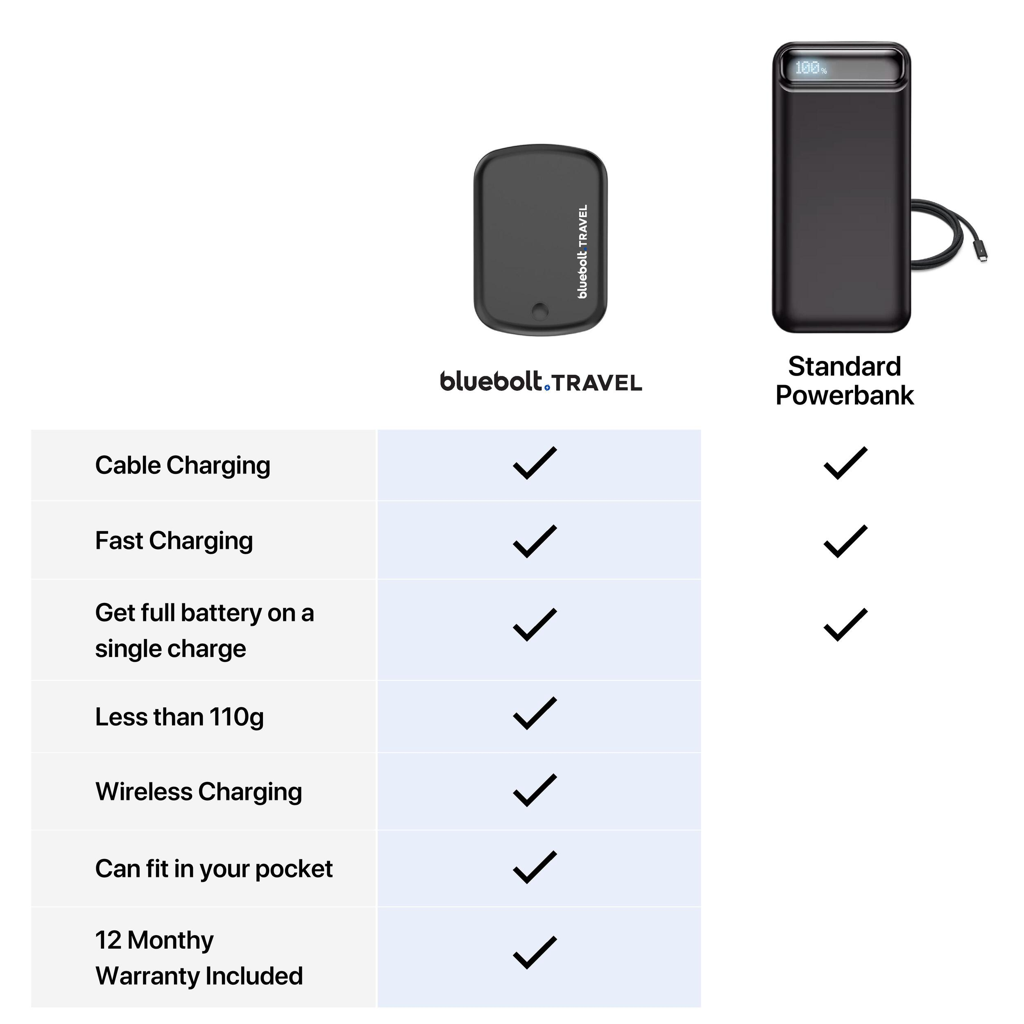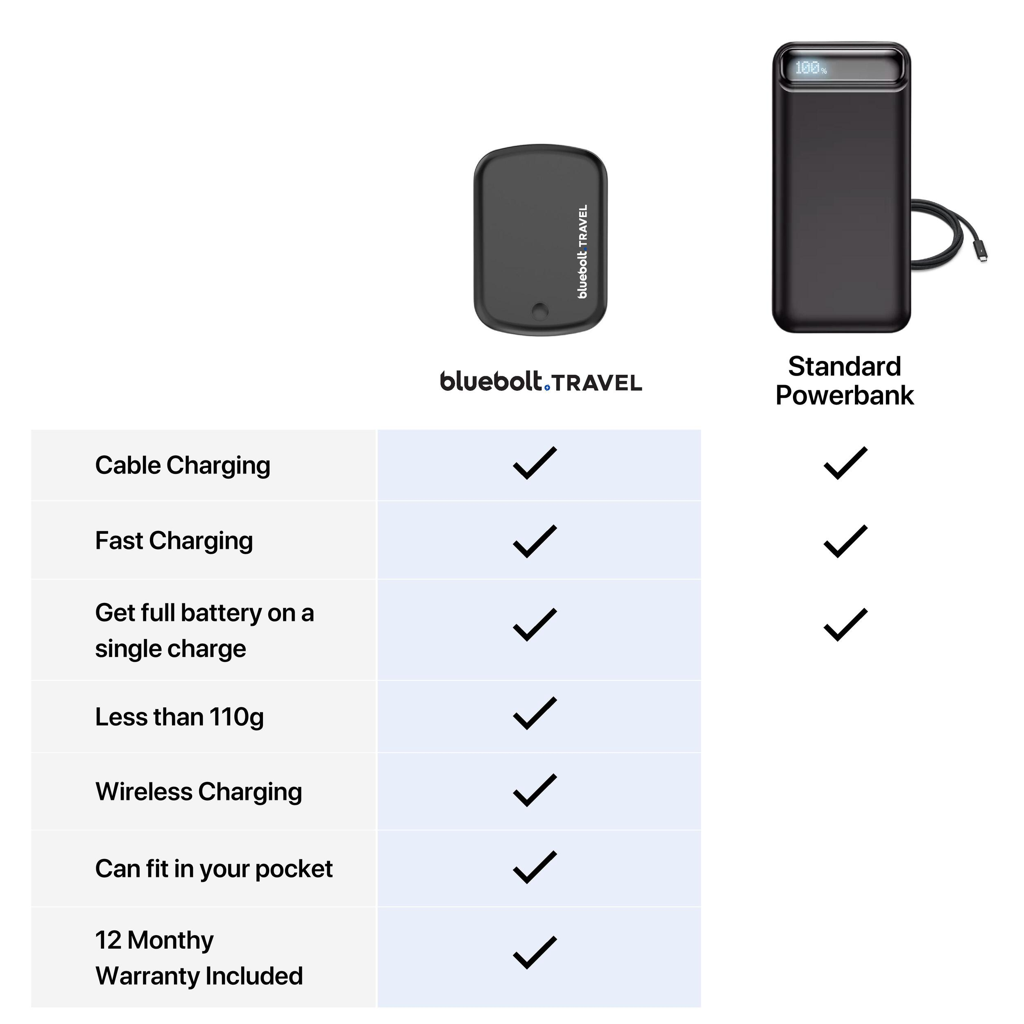 Why the 15W MagSafe Powerbank?
Imagine charging your iPhone without cables. No heavy hard to carry powerbanks that take up space in your bag. Not to mention the cables that you can't afford to lose.
Lightweight, thin and portable. Our MagSafe Powerbank allows you to charge wirelessly, while also offering a port to charge another device with a cable too.
Fast Charging gives you up to 50% battery in just 20 minutes. A quick juice for your phone before a long day or night. Keeping you in control of your battery life.
BlueBolt vs The Competition
| | | Others |
| --- | --- | --- |
| Powerful and Pocket Sized | | |
| Tangle-free charging | | |
| Phone Case Friendly | | |
| Sleek, modern design | | |
| Keeps Phone Port Clean | | |
| Fast and efficient charging | | |
| 30 Day Money-Back Guarantee | | |
| 12 Month Warranty Included | | |
Limited Time Offer Ending Soon
Swipe across to check out our bundles