Turn any room into tranquility
Bring a summer vibe to any space all year round!
Ideal Lighting For Warm, Rustic Social Content
360 Rotation, Light Up An Entire Room
Fed up with cords?
Time to get organized
Say goodbye to the cluttered mess of cords and chargers scattered around your living space with our Ultra 4 in 1 MagSafe Charging Station. Designed to simplify your life, our charging station features 4 different charging ports, including Qi wireless charging, making it easy to charge all your devices in one convenient location.
Keep all your devices charged and organized in one place

Enjoy the convenience of wireless charging technology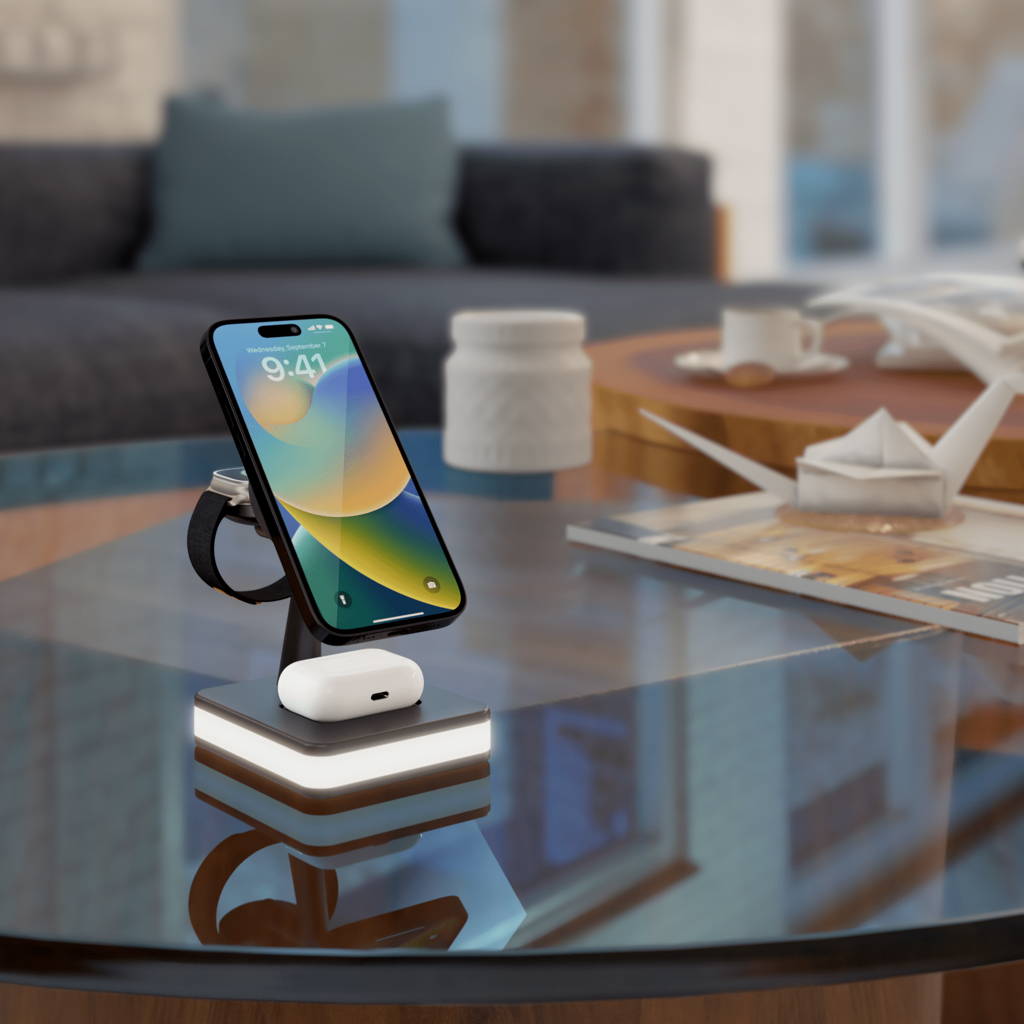 Sleek design,
built-in night light
More than just a convenient way to charge your devices. It's also designed with advanced safety features to keep your devices protected from overcharging, overheating, and short-circuiting. And with its sleek, modern design and built-in LED light, our charging station is as stylish as it is practical.
Protect your devices from overcharging and overheating

Never worry about running out of battery again

Add a touch of modern style to your space with the built-in LED light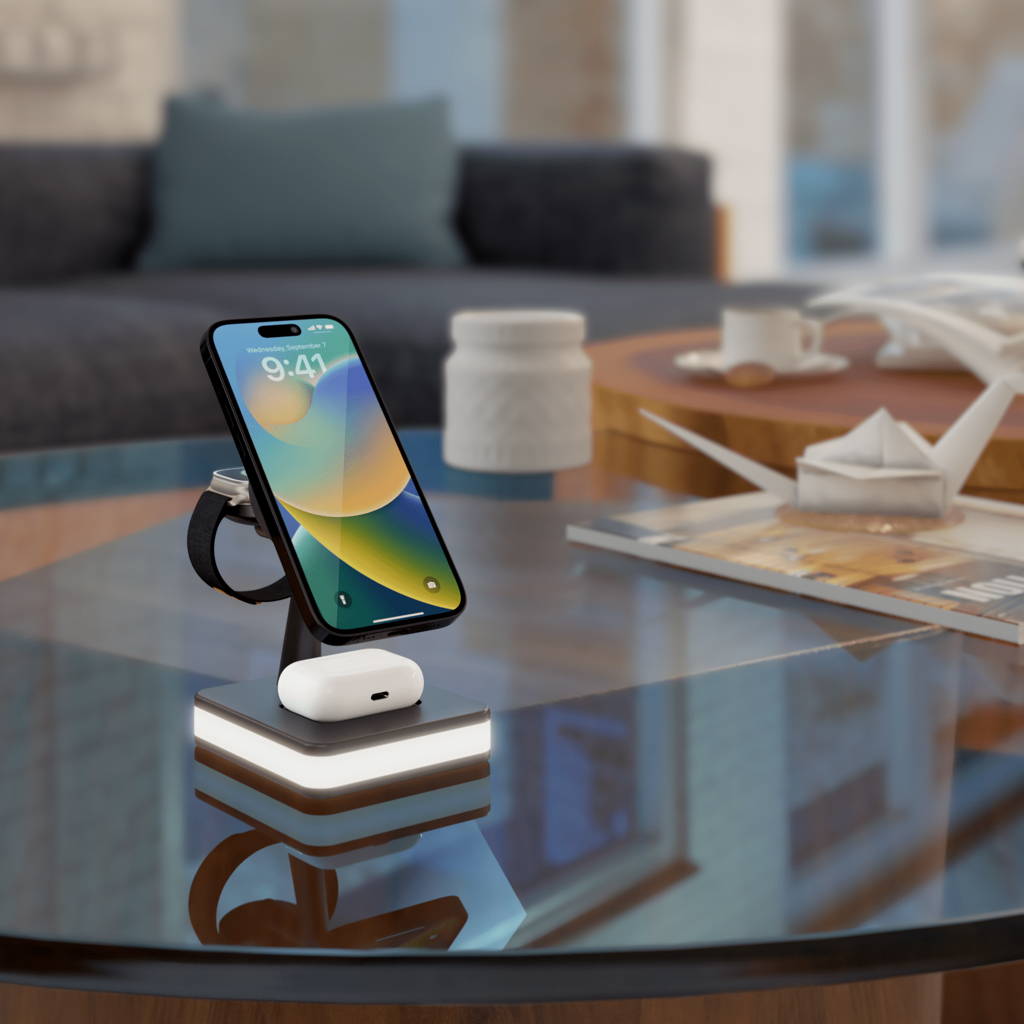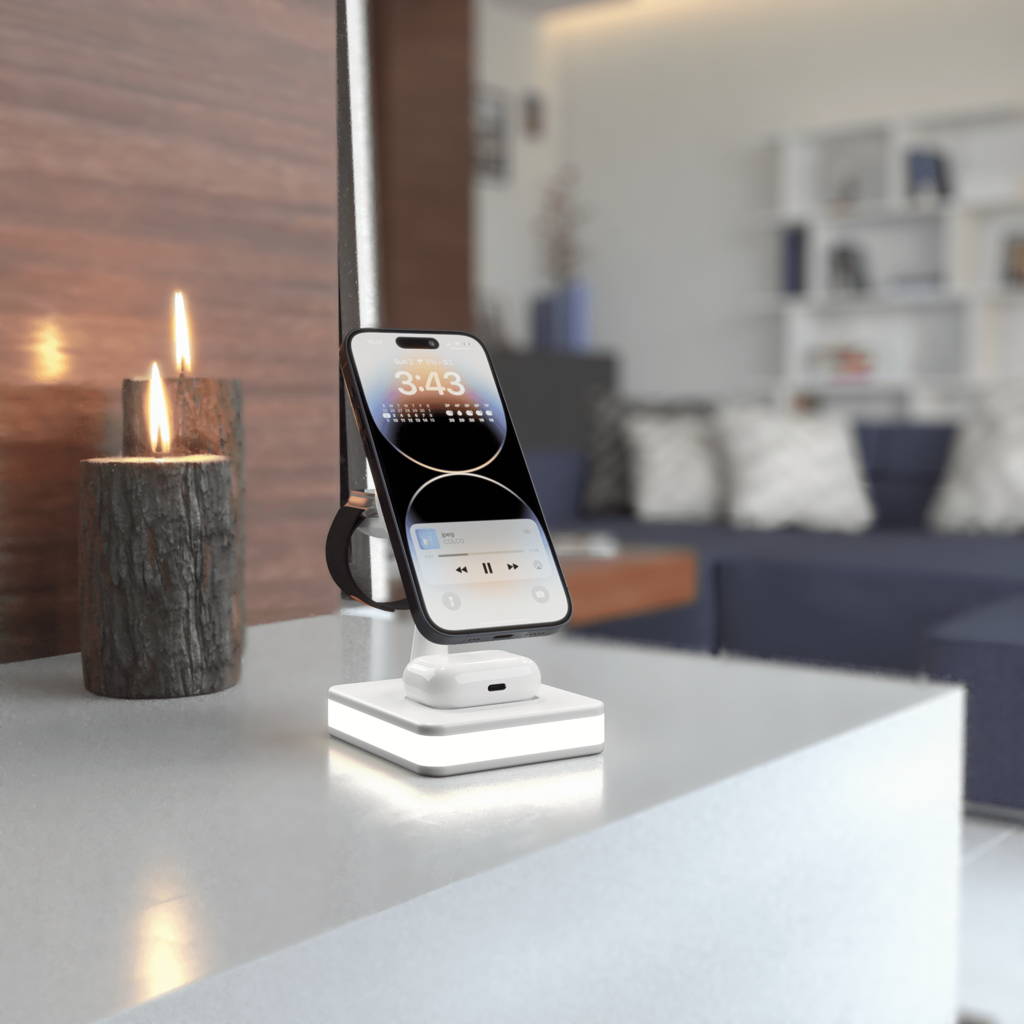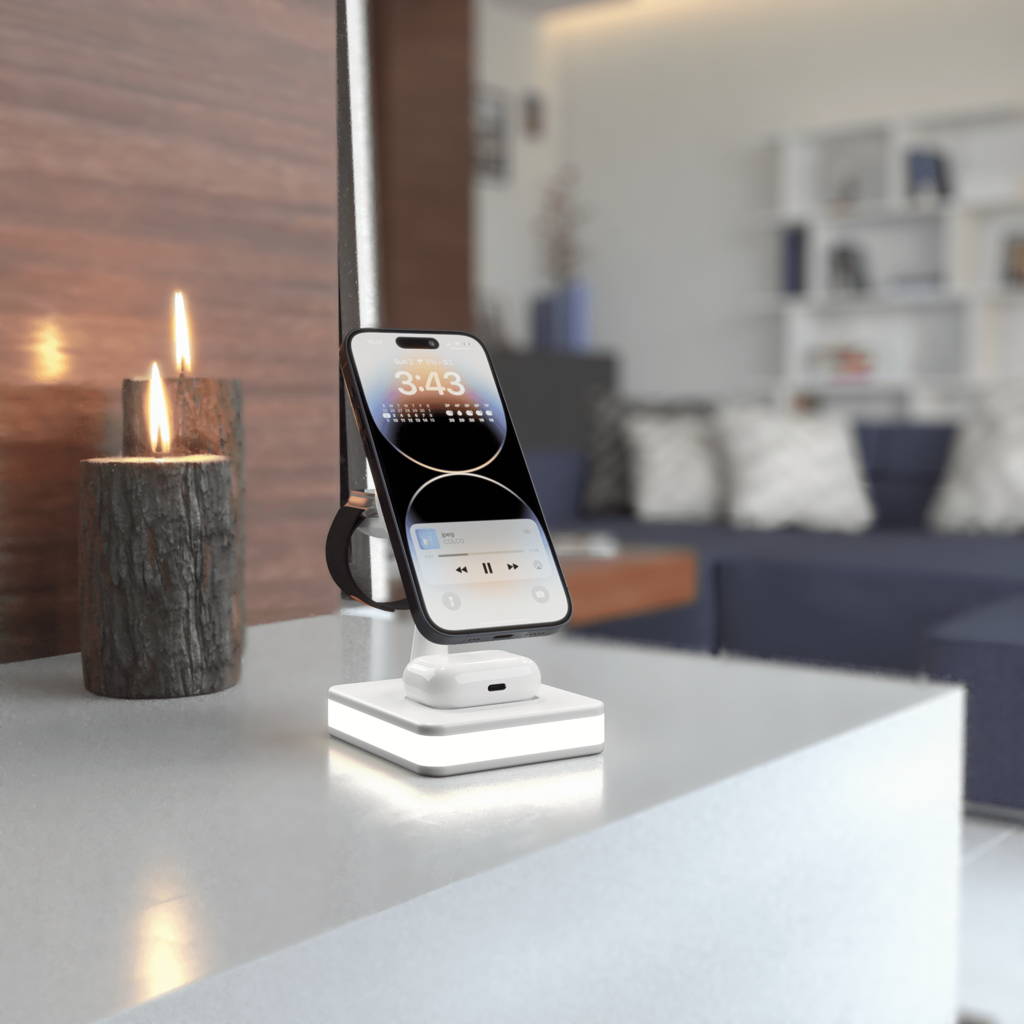 Banish cords,
boost organization
By choosing a charging station, you're not only simplifying your life and keeping your devices organized and charged, but you're also doing your part in reducing electronic waste. With our charging station, you eliminate the need for multiple chargers.
Eliminate the need for multiple chargers

Keep your devices organized and charged

Enjoy the peace of mind that comes with our 30-day money-back guarantee
BlueBolt vs The Competition
| | | Others |
| --- | --- | --- |
| 4 charging pads | | |
| Tangle-free charging | | |
| 25W Wireless Charging | | |
| Sleek, modern design | | |
| LED Lamp Light | | |
| Fast and efficient charging | | |
| 30 Day Money-Back Guarantee | | |
| 12 Month Warranty Included | | |
Limited Time Offer Ending Soon
Swipe across to check out our bundles
x2 Ultra 4 in 1 MagSafe Charging Station
x2 USB-C Power Cables
x2 FREE 25W USB-C Dual-Plug Fast Charge Adapter (Valued at $59.98)
30 Day Moneyback Guarantee
12 Months Warranty
FREE EXPRESS SHIPPING
x4 Ultra 4 in 1 MagSafe Charging Station
x4 USB-C Power Cables
x4 FREE 25W USB-C Dual-Plug Fast Charge Adapter (Valued at $119.96)
30 Day Moneyback Guarantee
12 Months Warranty
FREE EXPRESS SHIPPING
x3 Ultra 4 in 1 MagSafe Charging Station
x3 USB-C Power Cables
x3 FREE 25W USB-C Dual-Plug Fast Charge Adapter (Valued at $89.97)
30 Day Moneyback Guarantee
12 Months Warranty
FREE EXPRESS SHIPPING